​Slow cooker posole with lamb & chile
Christmas was over before we knew it – a flurry of wrapping paper, tinsel, cranberry sauce and turkey. And somehow it's almost New Year's Eve with just enough time to look back at 2020 and look forward to 2021. It's a time for resolutions and hopes for brighter days.
But it's also time to catch your breath, connect with friends and family (either in person or online) and relax. For us, that means a pot of posole, one of our favourite comfort foods. We make it in a slow cooker so it's super simple to whip up a batch.
Groggy teenagers can grab a bowl when they (finally) wake up, and tired skiers can nurse a bowl (or two) after hitting the slopes. Leftovers – if there are any – are even better the next day or you can stash them in the freezer for a rainy day.
Wherever you are and whatever your plans for the new year, we wish you the very best, with hopes for health and happiness in 2021.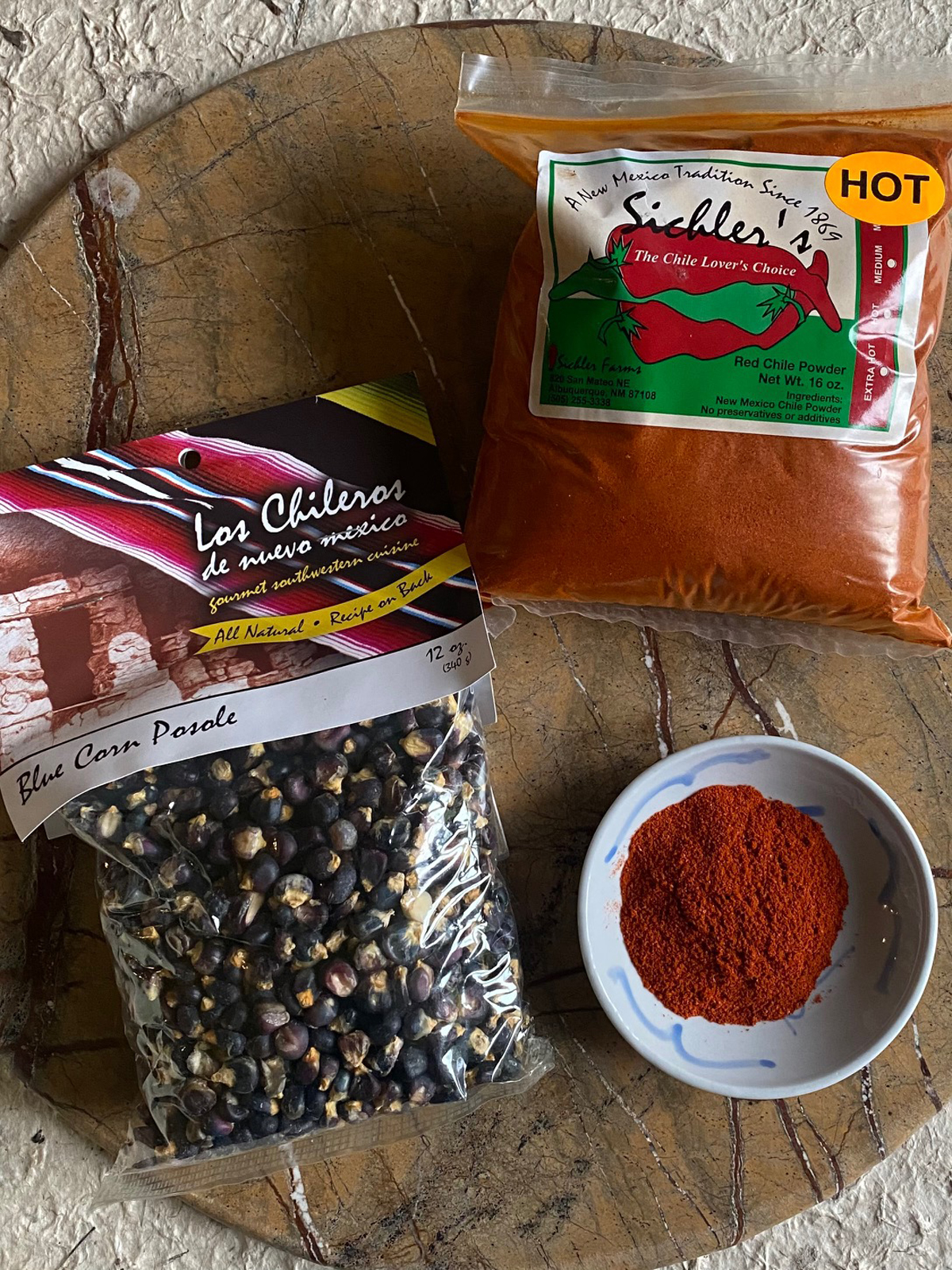 1-12 oz. package of blue or white corn posole
1 ½ lbs. diced lamb
2-3 Tbsp olive oil
1 medium onion, diced
1 clove garlic, minced
2 tsp. Sichler Farms red chile powder
½ tsp. oregano (optional)
Salt & pepper
To garnish:
Cilantro, chopped
Radishes, sliced
Serves 4-6
Empty the posole into a non-reactive bowl and cover with water. Soak overnight. Drain and place the posole into the slow cooker and cover with 4 cups of water. Cook on high for 1 hour.
While the posole is cooking, sauté the onion and garlic in olive oil in a frying pan. Remove and set aside. Lightly season the lamb with salt and pepper and brown the lamb in batches. Add more olive oil if needed. Add the onion and garlic back in and stir the mixture with the red chile powder for a few minutes.
Add the meat, onion and spice mixture to the posole and cook for another 2 hours on high heat then reduce to low and cook until the posole is tender – about another 4-5 hours. Taste and season with salt and more chile powder if you like.
Serve hot with the chopped cilantro and sliced radishes.